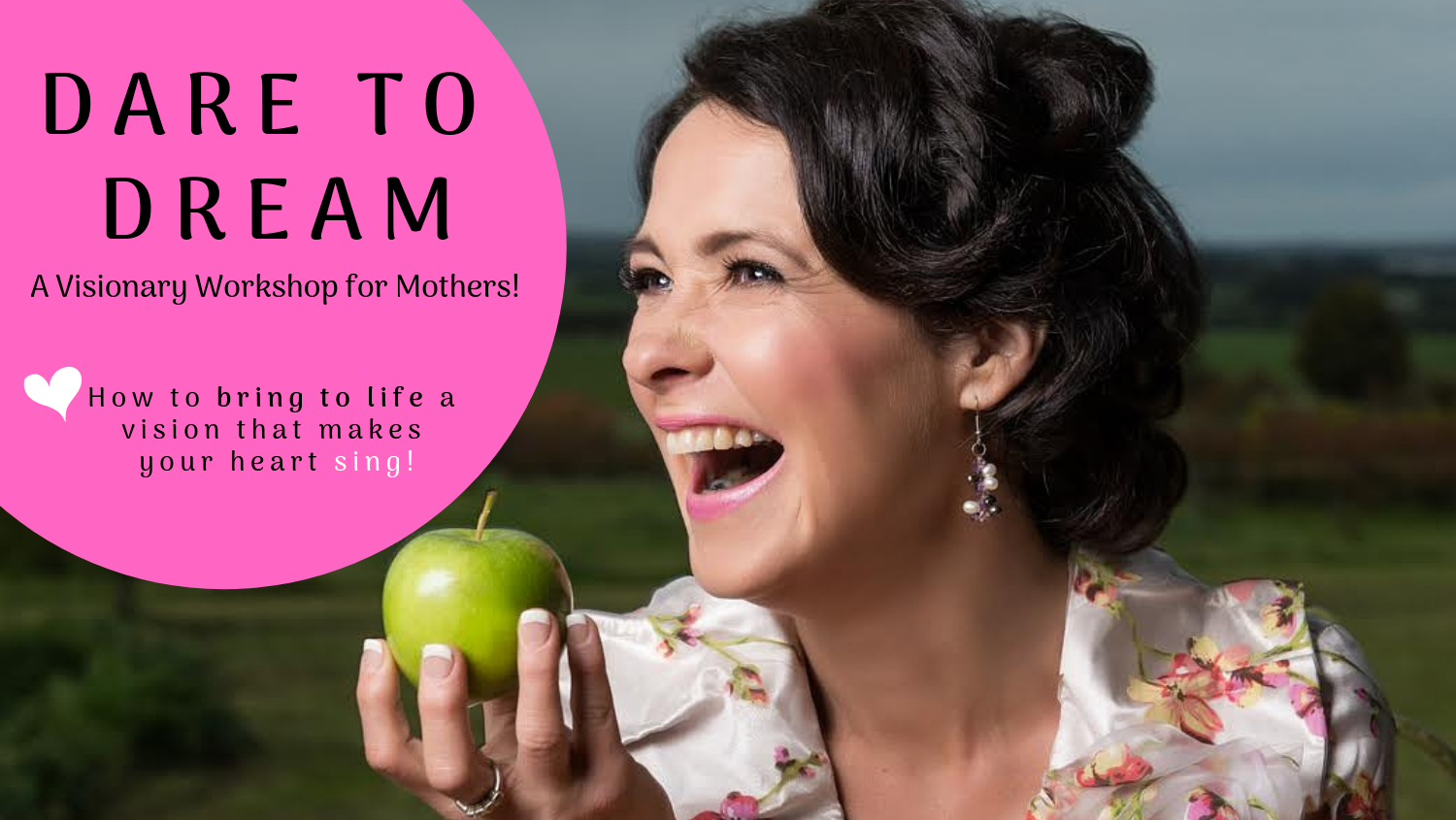 This is your golden ticket to get off the 'hamster wheel' that sees you repeat the same old Groundhog Day life that has been holding you down in survival mode for WAY TOO LONG!
It's a way to bring to life your dreams.
When you intentionally put down on paper what is in your heart, you GET CLEAR on what you want to create in your life. It no longer swirls around in the land of possibilities but rather anchors your dreams in reality.
In this workshop, I will walk you through the questions to dive into and if you want to add some rocket fuel, there are a few additional steps I'm going to teach in this visionary workshop for mothers coming up on:
>> Wed. 13th of February 2019.
I will even give you the workbook I use. Download it and during the workshop, I will walk you through the steps, one by one to ensure you feel inspired and confident to bring your vision to life!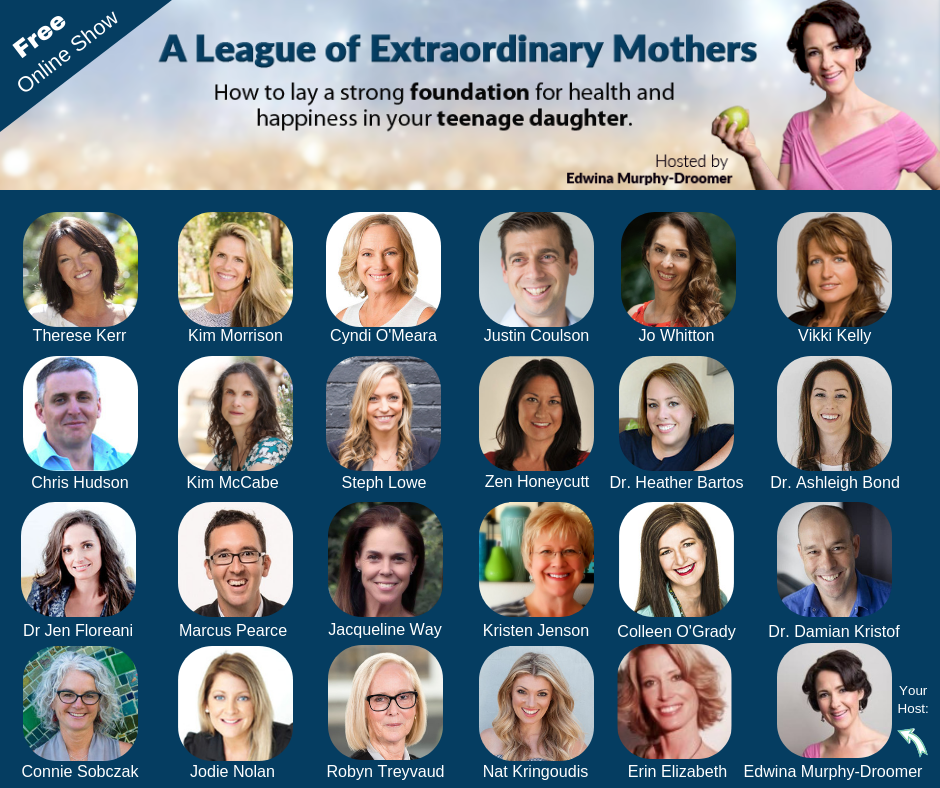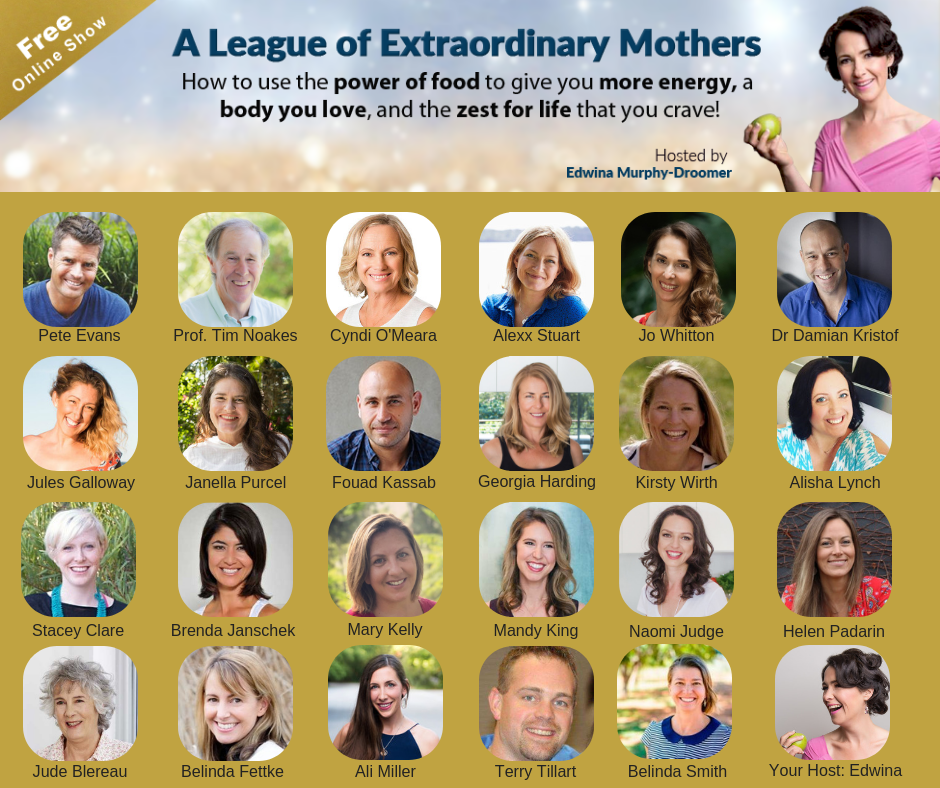 "We can't become what we need to be by remaining what we are."  - Oprah Winfrey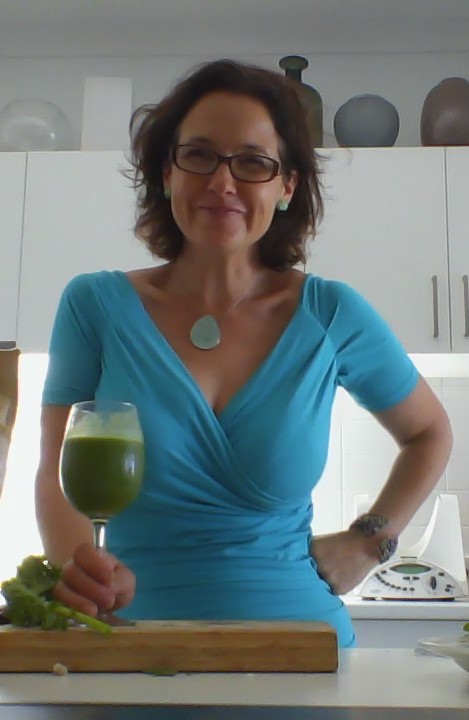 Hello!
I'm Edwina Murphy-Droomer and the idea of a table groaning under the weight of beautiful food, surrounded by family and friends, is my idea of heaven! Think Chocolat (2000 film), Armandes (Judi Dench) birthday party ....
I'm a country chick now living in the burbs in Torquay, qualified in Naturopathy and Functional Nutrition and a passionate Mum of 4 with big dreams. Obsessed with good food, good coffee, and feelin' fine in a fabulous dress.
My passion is guiding mums on their journey from simply surviving to ABSOLUTELY THRIVING. Empowering you to feel in control of your health and happiness.
"We have to be the women we want our daughters to become." 
―
 Brené Brown
Feel inspired and get yourself edumacated. Some of my fav blog posts linked here just for you!