Life Lesson Learner
Since 1972!
"I'm an Aussie chick, majorly proud Mum of 4,
wholeheartedly in love with Lawrie,
a Passionate Foodie, Speaker, Producer, and
Mentor/ Coach to Mothers with a desire to hop off
the proverbial hampster wheel and back into life!"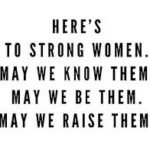 I suffered from a majorly debilitating illness from 13 - 40 called 'Not Good Enough' syndrome. Not smart enough, not sporty enough, not thin enough, not pretty enough, not likable enough, and well, not anything enough. I was always on a mission to prove myself worthy. Worthy of what I was never quite sure. I graduated as a Naturopath way back in 1999. Did further study into Nutritional Medicine and then did another year with the Functional Nutrition Academy in 2015. All the while raising four kiddies as a single mum. But still suffered from not being good enough ....
Then one day, sitting on my veranda taking photos of my vibrant healthy beautiful children, I had a 'what the fuck' moment. Check out these kids, I did this, ME, I didn't need anyone to tell me I was good enough to do this. The proof is in front of my eyes.
That shift in mindset changed my life.
What greater gift can we give our kids, as they prepare to leave the nest, than the confidence to feel in control of their lives?
There are some foundation skills that have been lost by many, skills that are guaranteed to make all the difference. These are the skills required to lay the foundation for a happy, healthy life.
As a coach/mentor I don't medicate or prescribe, what I do do, however, is educate and inspire!
To book a call with me to see if I can be the support to you that you are seeking simply send me a message via the contact form above. Alternatively, if you would like me to pop into your inbox occasionally with relevant and inspiring information, you can hop onto my mailing list via this pretty pink button!
Your journey to health and happiness starts right here!          
Let's do this.
x Edwina
My favorite quote:

"The question is not how to survive, but how to thrive with passion, compassion, humor, and style."
- Maya Angelou