Ingredients
10 Organic Free Range Eggs
1 Cup Gluten Free Flour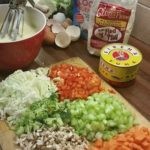 2 Cups of Coconut Milk
1 Tin Sirena tuna in oil
2 Carrots (c)
2 Celery Stalks (c)
1 Large Red Capsicum (c)
6 Button Mushrooms (s)
A small wedge of green cabbage (s)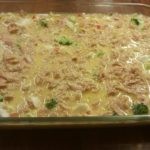 1/2 Broccoli (s)
Large handful of finely chopped parsley (g)
Method
Preheat oven to 180 deg C
Beat together 10 eggs
Add in the Gluten Free Flour and Coconut Milk, whisking to combine
Finely chop a selection of seasonal organic veg, as above or use whatever is in your fridge.
Combine Egg mix, veggies and a tin of tuna in a lasagna dish.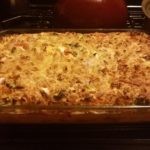 Cook in the oven on 180C for 50 mins or until browned on top.
Grated Parmesan or cheese of your choice would make a delicious addition if desired. Simple sprinkle over the top before baking.
Serve hot with a side salad of mixed dark green leafy salad greens (g)
Enjoy!!!
TIP
This pie makes a wonderful lunch box filler.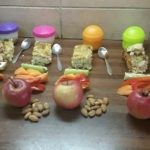 Add in some raw veggie sticks
Almonds
Fruit
A tub of yogurt with grated apple, cinnamon, and organic raw honey
(g) ~ leafy greens
(c) ~ deeply coloured
(s) ~ sulphur rich
~ Keeping in mind the necessity for 7-9 cups of vegetables and fruit every day, made up of equal quantities of dark leafy greens, deeply coloured and sulphur-rich portions, I coded the above for your ease of reference.